Top 1#
Sausage Stuffer
Factory with BSCI Supplier Audit Since 1995
Self-owned intellectual property rights.
Our products are in accordance with LFGB certificate.
We provide OEM Service & FREE samples.
We always deliver your order within 4 weeks.
Explore our product series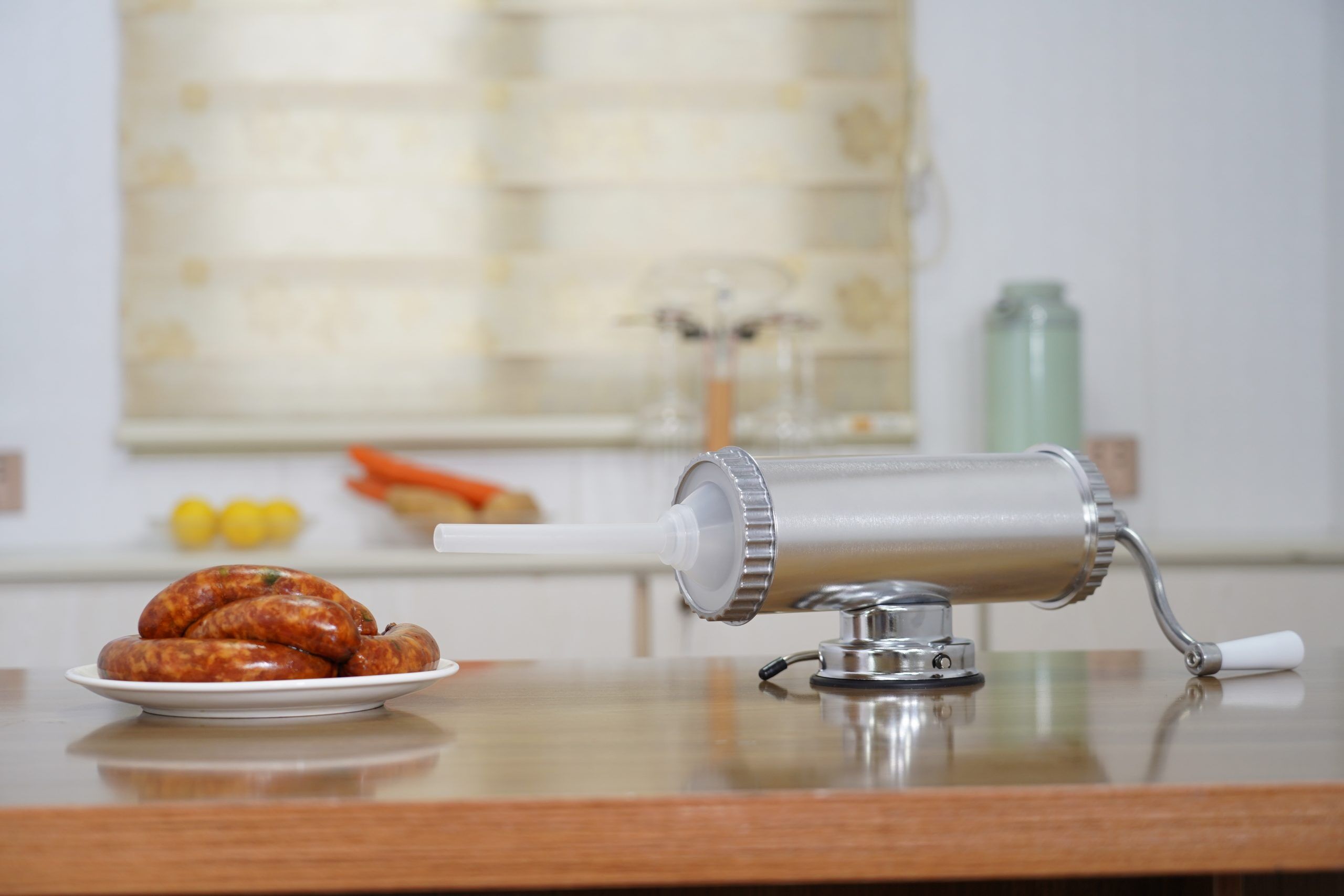 It is a suction base type of sausage maker. It is made of aluminum alloy and comes with 3 nozzles. Ideal for a starter of sausage making.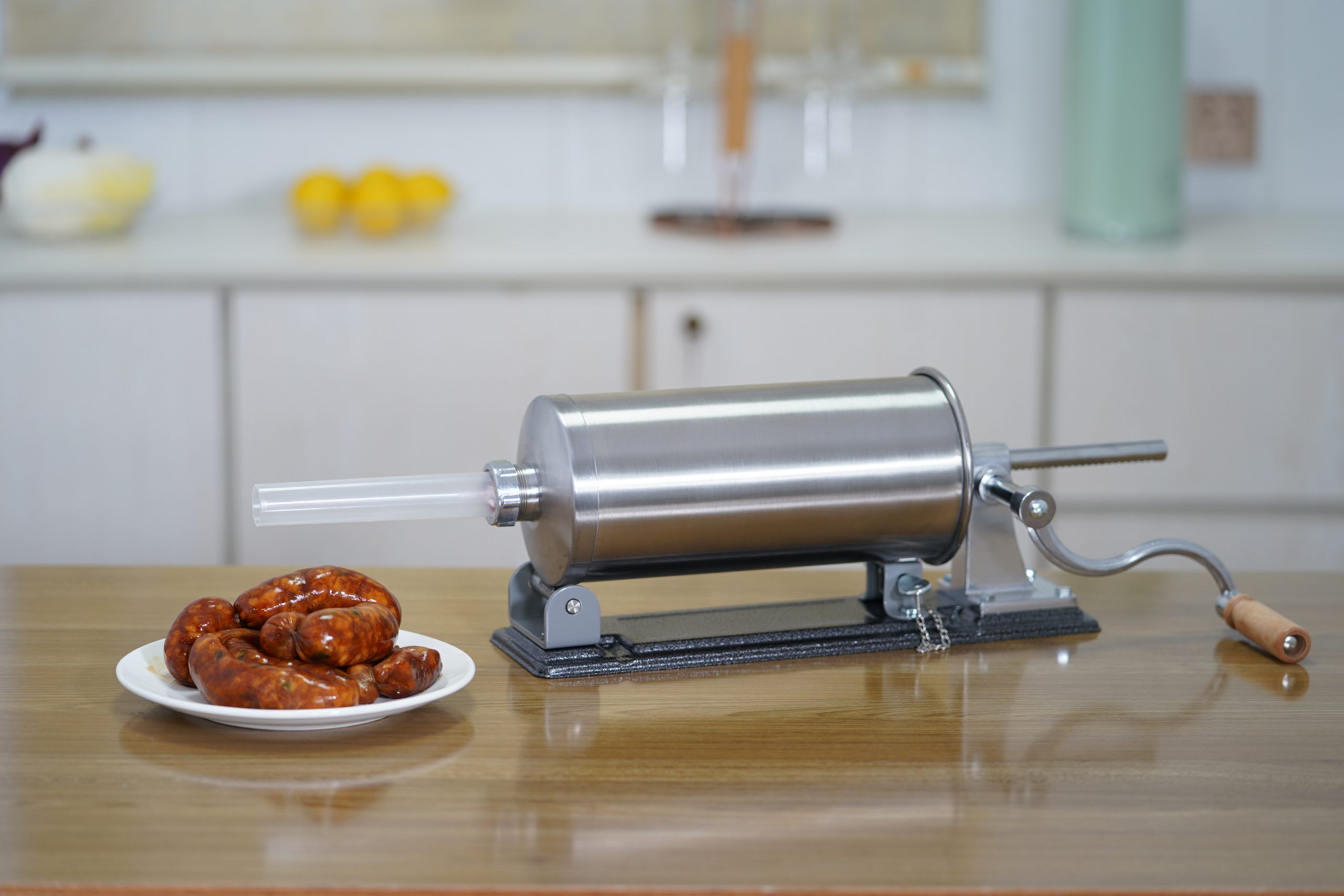 Horizontal sausage stuffer
It is a horizontal type of sausage machine for homemade. It is made of stainless steel and coming with 4 nozzles. You can make fresh sausages with help of our sausage stuffer.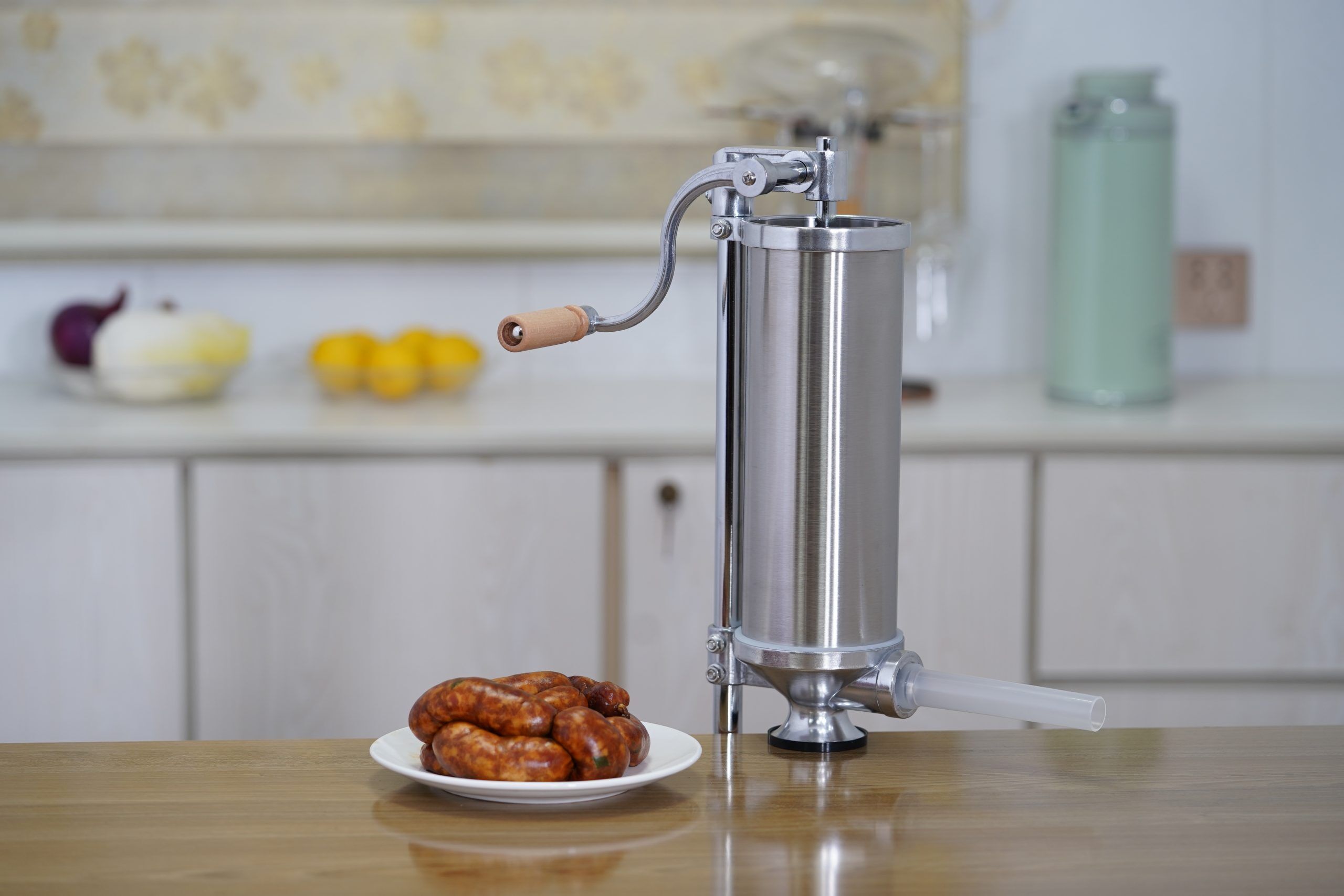 It is a vertical type of homemade sausage filler with 4 nozzles. You can easily fill the sausage meat on top and just turn the crank handle to get fresh sausages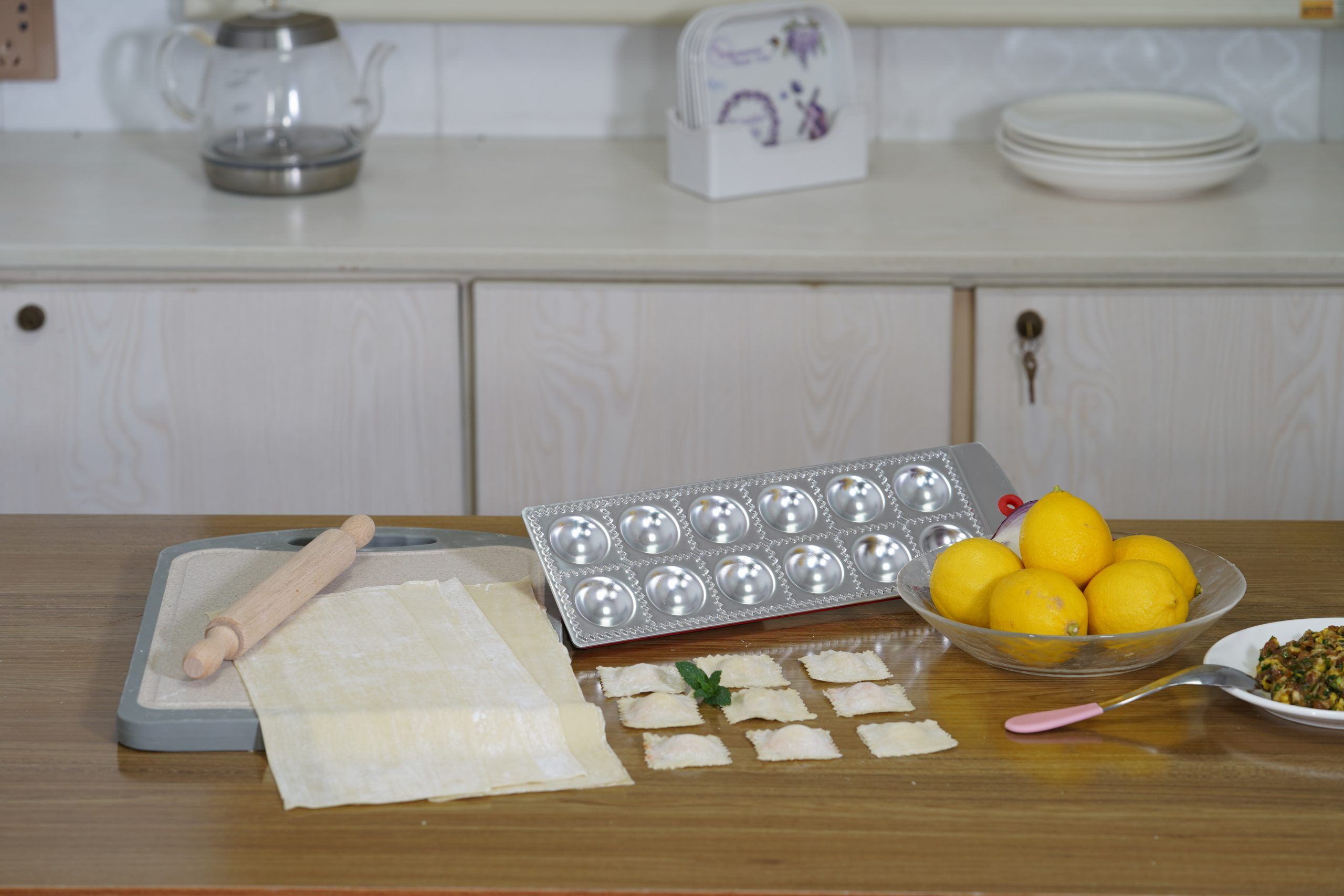 Ravioli Mold is made of food grade aluminum alloy. It also called ravioli tray or ravioli press, you can use this press to make a batch of multiple Raviolis at once.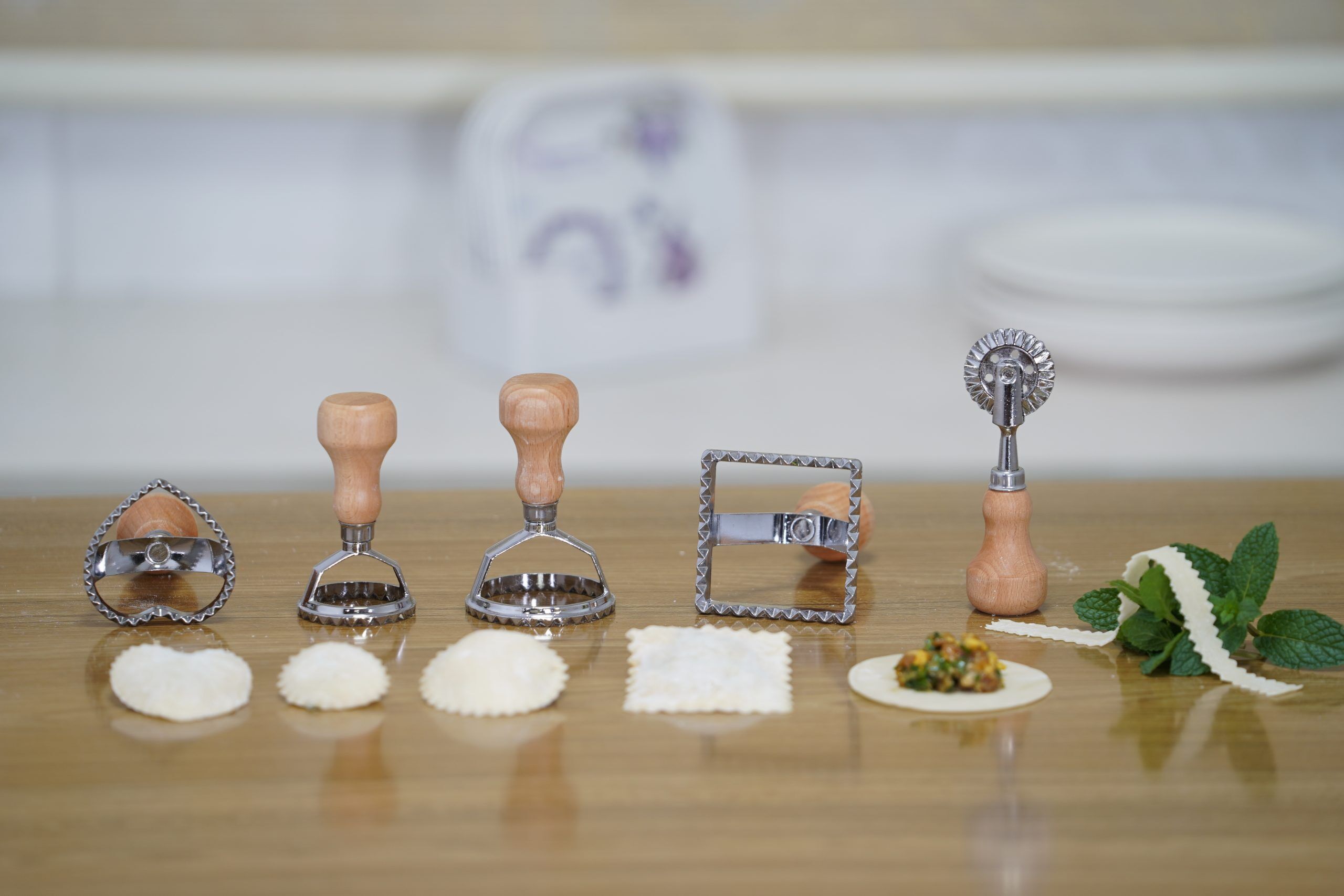 There are three sizes of round ravioli cutter, one size of square shape, one heart shape and one pastry roller wheel. You can make it in bundle for sale.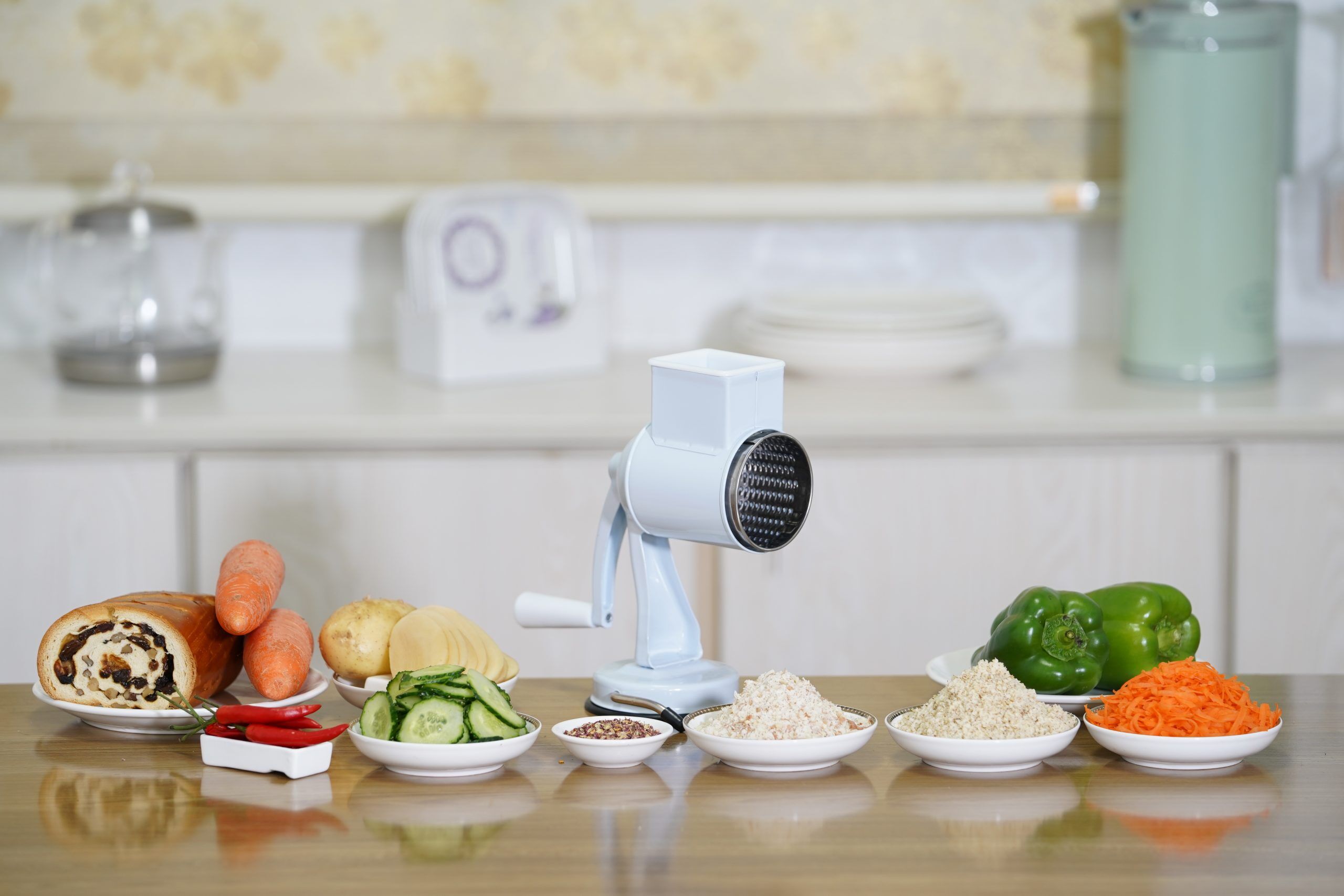 There is a suction-based and a clamp-type grater body, and you will have 5 blades for different usages, such as a slicing blade for cucumber slicing.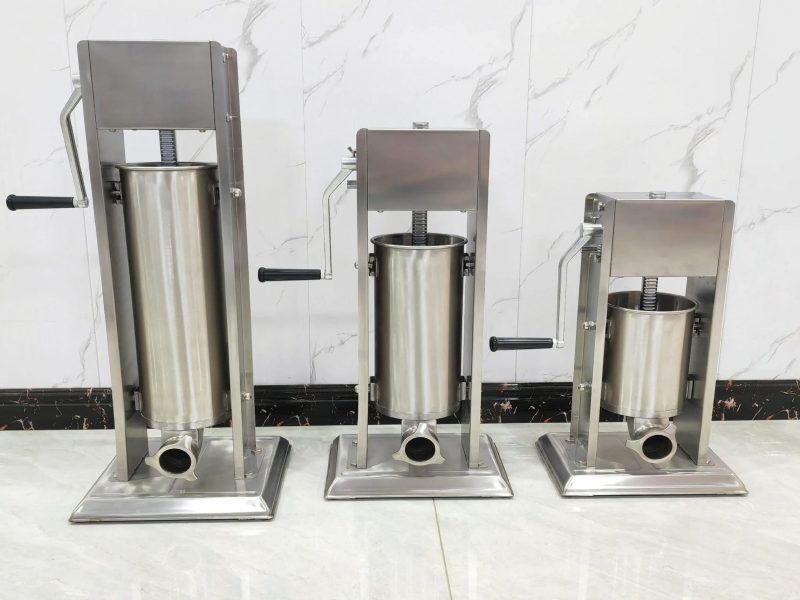 Commercial sausage stuffer
Rack-type vertical sausage stuffer has a new gearing system, The sausage machines have a gear reduction drive with two speeds, which enables users to release the plunger for quick and easy re-filling.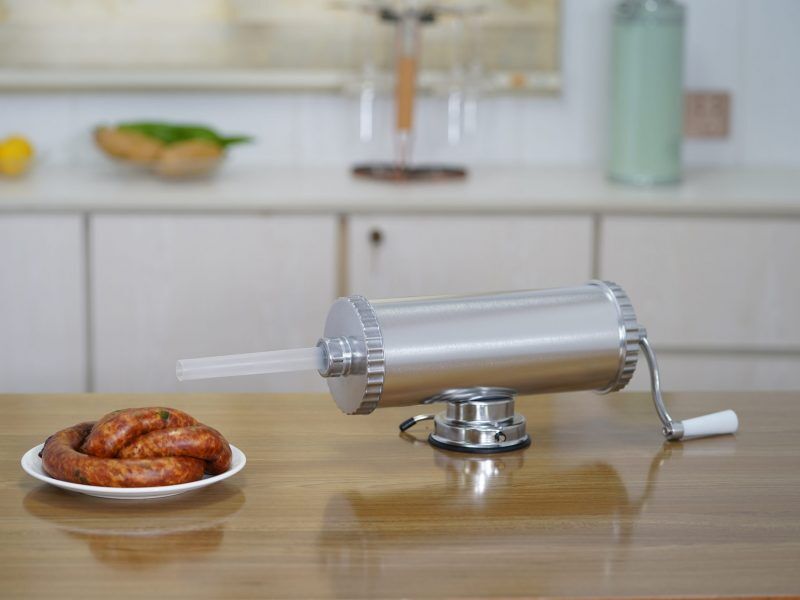 Sausage maker with silicone piston
It is an updated sausage maker based on the original sausage maker with a suction base. It comes with a creative silicone piston and 4 filling nozzles.
I. Over Two Decades of Manufacturing Experience

II. BSCI Supplier Audit & Test Reports in Accordance with LFGB
IV. Self-owned Intellectual Property Rights
V. Timely Delivery and Guaranteed Quality


Hanhua Kitchenware in Stats
In past 20+ years, we have established business with 100+ clients from 30+ countries worldwide. We are still growing up now.
Become our global partner now
Take a fast view of our factory
Follow us with our Youtube channcel to discover more real videos of our daily production.
Meet your market requirements
Key to Gobal Supply Chain
HANHUA' services always go extra mile
With 20+ years' manufacturing experience, we are able to meet your OEM & ODM order requirements.
We can accept small MOQ to lower your order budget and to start your business easier.
We always deliver your order within 2-4 weeks depending on your order requirements.
You can write or call us at any time to get our support timely.
What are the raw materials used?
The main materials used in our products are food-grade SUS201, Aluminum, and silicone parts that meet sanitary standards. We can also make any custom materials for you according to your needs.
Can I come to China for a factory inspection?
Of course, you can visit us in person or hire a third-party organization to inspect our factory.
Can I get a sample from you?
FREE samples can be provided if you can accept our available samples which are mostly from our stock goods.
There will be a sample-making cost if you want to make a totally new sample according to your requirements. But we will provide you with a totally new sample according to your order requirements after your order confirmation and your deposit.
How long does it usually take for me to receive the sample?
A sample from our available goods can be shipped within 2 days.
It always takes us 7-10 days to make a totally new sample according to your requirements.
There is a sample shipping time depending on the sample delivery motheds.
Do you provide customized service?
We can design the machine according to your requirements (material, power, filling, type of bottle, etc.). We will also provide you with expert guidance at the same time, based on our many years of experience in the industry.
What is your guarantee or warranty if we buy your machine?
We offer you a 1-5 years warranty on our high-quality machines and lifetime technical support.
Do you have any references?
We have reference programs in most countries. Suppose we get permission from a customer who imports machines from us. In this case, we can give you their contact information and visit their factory.
You are invited to visit our location at any time to see and understand how the machine works. We can pick you up from any nearby airport or train station.
How do I test the machine before shipment?
Machine test run over 72 hours and send test video.

"HANHUA is a great supplier"
We've been working with HANHUA over 10 years, they provide us with good quality products and excellent services all the time.


"HANHUA is respectable for their focus on quality improvements"
We are impressed with their quality improvements. They take very fast action when we indicate some feedback from our clients.


"HANHUA is professional on manufacturing and service"
We started working with HANHUA a few years ago, they give us very professional advice and excellent service on our online business. We are happy with HANHUA really.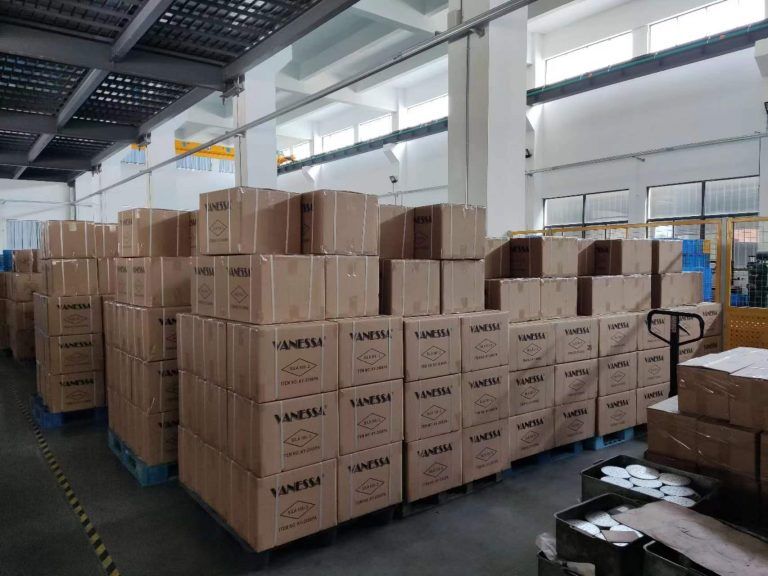 Table of Contents Introduction Sausage stuffers are specialized equipment designed primarily for
Read More »
Is a vertical or horizontal sausage stuffer better?Many friends who buy a
Read More »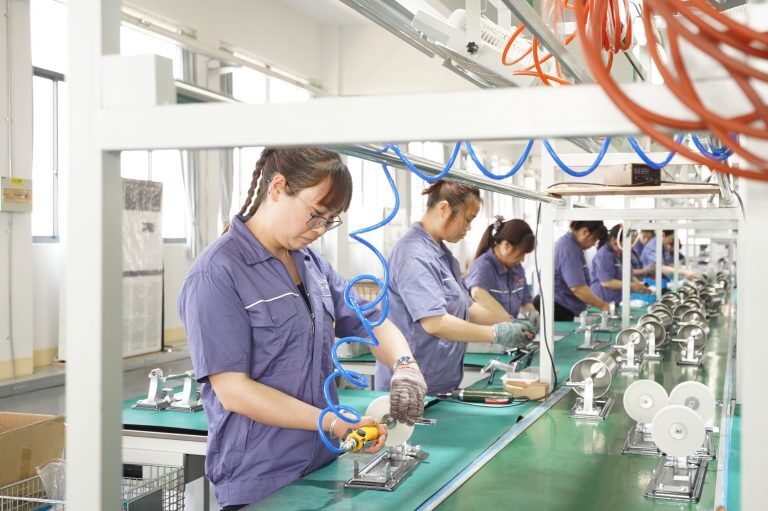 Based on my experience ,there are many sausge stuffer wholesalers in China.The
Read More »